7 Healthy Italian Dishes That Still Taste Amazing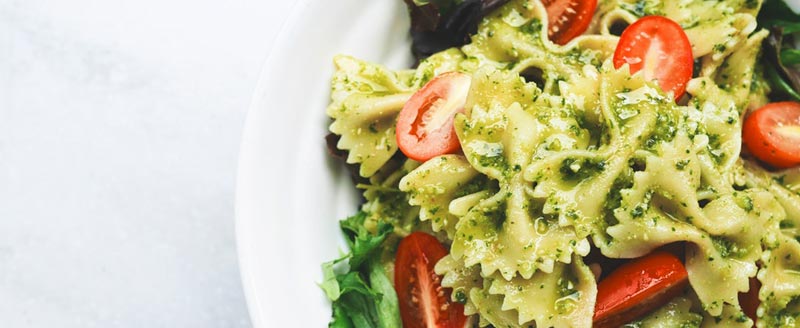 Did you know that adopting a Mediterranean diet can help you live longer? If you love Italian food, then this news will be the highlight of your week.
The reason why Italians live longer, happier lives is because they cook with fresh, simple ingredients.
If you're ready to indulge in a Mediterranean diet, keep reading to learn about 7 healthy Italian dishes that can keep your heart and your stomach happy.
1. Minestrone Soup
People who are interested in low-calorie Italian food will fall in love with minestrone soup. This hearty soup is vegan-friendly and loaded with delectable vegetables like spinach, cannellini beans, carrots, tomatoes, and celery. If you've never had a meatless meal before, you'll be amazed by how nourished you feel after you finish a bowl of minestrone soup.
2. Steamed Clams
Eating in Italy means you'll feast on a lot of seafood since the country is surrounded by water. Steamed clams are filling and a great source of protein. If you eat steamed clams with a side of vegetables and pasta, you'll have a well-rounded, satisfying meal.
3. Roasted Chicken
Not only is roasted chicken lower in fat than other cooking methods, but the seasoning rub adds tons of flavor to the meat. Once you cut into your roasted chicken, it'll taste better than Thanksgiving and you won't have to worry about going into a food coma after.
4. Eggplant Parmigiana
Are you looking for creative ways to increase the amount of veggies you eat? If so, eggplant Parmigiana is the perfect way to transform a simple vegetable into a lighter version of a classic decadent meal.
5. Whole Wheat Spaghetti Aglio Oglio
Pasta is the most popular Italian food, but it's easy to prepare it in fattening ways. The reason why Italians can stay slim while eating pasta every day is because they control their portions and they keep their ingredients light. Spaghetti aglio oglio is a simple dish that's prepared with olive oil, garlic, and a sprinkle of Romano cheese. Although a healthy diet can include white pasta, you can benefit from an extra dose of protein and fiber by swapping it for whole wheat.
6. Cheese Ravioli
Ravioli gets a bad reputation among dieters because this dish can be high in calories. If you stick with a classic Italian recipe, then your ravioli will be stuffed with ricotta cheese, which contains protein and satiating fats. Since ravioli are big, you only need to eat a few to feel full.
7. Chicken Cacciatora
Chicken cacciatora is an elegant Italian dish that's loaded with nutrients. Since the chicken is simmered with vegetables like bell peppers and tomatoes, you can give your body the fuel it needs to stay healthy and strong without ever having to sacrifice flavor.
Are You Ready to Try Some Healthy Italian Dishes?
Now that you know healthy Italian dishes exist, you can satisfy your cravings without sabotaging your diet goals.
If this list made you hungry, you can come on over to DeNicola's Authentic Italian Restaurant where you'll be treated like family. Contact us if you have any questions about our menu.
---
‹ Back