A Quick Guide to the Best Pizza and Wine Pairings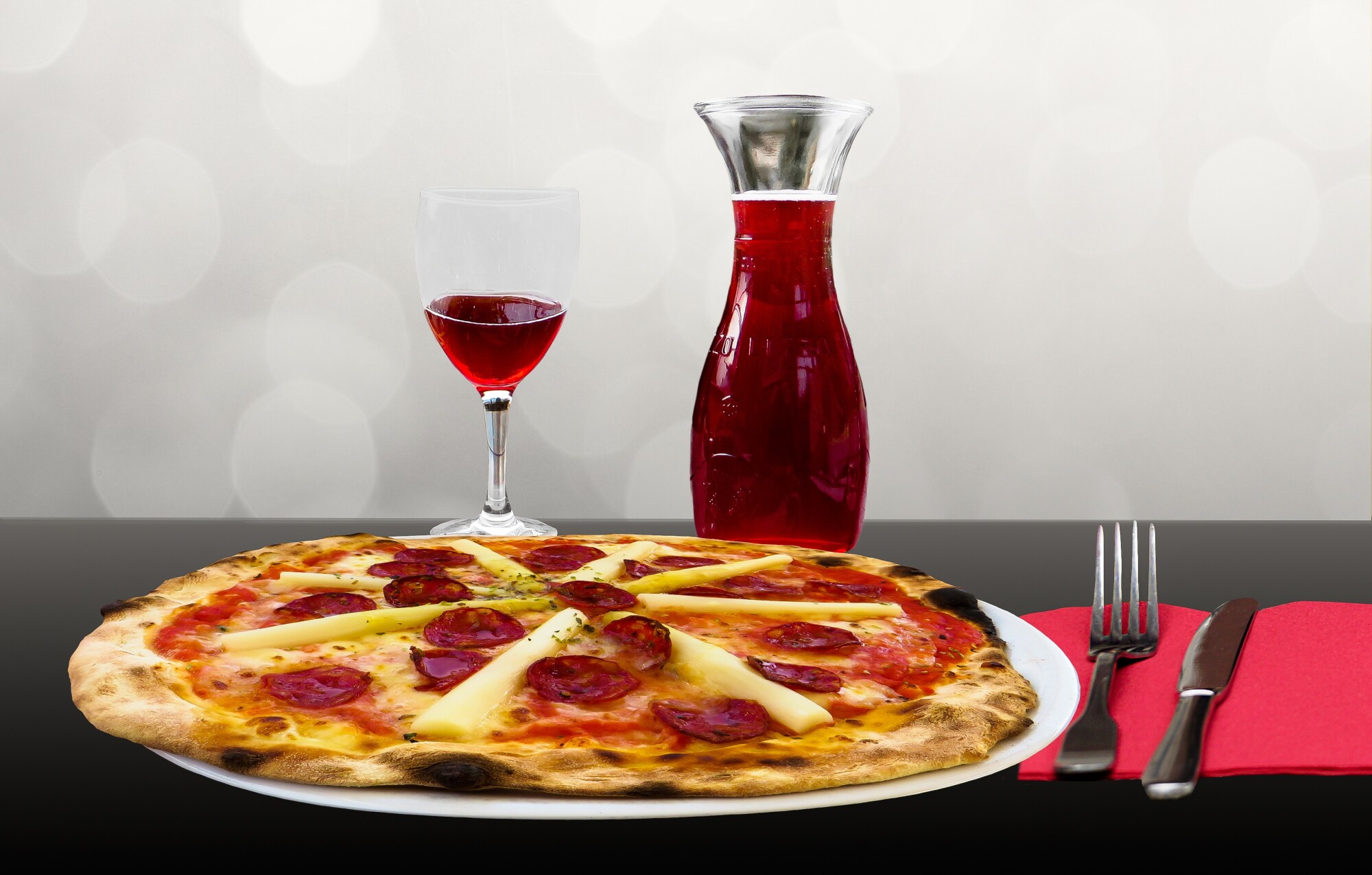 Did you know that 98% of Americans eat pizza? It's not surprising, considering how delicious pizza is.
But what about wine drinkers? A survey showed that 75% of people drink wine.
When you put the two together, you get pizza and wine connoisseurs, enjoying two of their favorites simultaneously. However, you might be wondering what the best pizza and wine pairings are.
To learn which wine enhances the flavor of your pizza, and vice versa, then keep reading. We promise that pizza night will never be the same.
Best Wine for Pizza
There's no denying that Italian wine goes great with Italian food. When in doubt, opt for any of the following wines:
Sangiovese
Nero d'Avola
Fiano
Vermentino
Barbera
However, if you enjoy pizza with plenty of toppings, you can be even more specific with your wine pairings.
Pepperoni Pizza
Pepperoni adds the perfect amount of smokiness to pizza, and the best wine for this topping is a fruity wine, such as a Sangiovese. Since pepperoni has fat and salt, the acidity in a Sangiovese wine will complement it beautifully.
Meat Toppings
If you enjoy meat toppings other than pepperoni, consider a wine pairing of a Cabernet Sauvignon. Since meat has natural fats in it, the tannins in the Cabernet Sauvignon make it the best wine for these toppings.
Vegetarian Lovers
If you love pizza but meat isn't a topping you prefer, then vegetarian pizza is for you. When delighting in this delicious Italian food, it's best to pair vegetarian pizza with a Chardonnay or Sauvignon Blanc.
Since Chardonnay has subtle hints of citrus and herbs, it pairs beautifully with vegetarian pizza. You can also pair veggie pies with a bottle of dry rose wine.
Hawaiian Pizza Pies
If you enjoy Hawaiian pizza, consider pairing it with a Reisling or Prosecco. Avoid rich reds with heavy fruit flavors as they'll counteract the flavor of the pineapple.
White Pizza
If you're craving ricotta cheese, then a white pizza is guaranteed to hit the spot. Pair this type of pizza with a myriad of wines, since you don't have to worry about the acidity of the tomato sauce interfering with any flavors.
You can pair this pizza with a crisp white wine, or go for something a little fancier such as champagne. Other great wines are Pinot Grigio and Sauvignon Blancs with plenty of earthly flavors and aromas.
Wine Pairings for Every Pizza
Now that you know the best wine pairings for every type of pizza, it's time to enjoy the best Italian restaurant around. Grab a bottle of your favorite wine and get ready to enjoy pizza in a whole new way.
DeNicola's Italian Restaurant has the best Italian food, no matter what you're craving. Come and enjoy a pizza and glass of wine, or delight in one of our traditional Italian dishes, such as Manicotti or Lasagna Alla Napolitano. We've got something for everyone, so contact us today.
---
‹ Back