An Italian Food Lover's Guide to the Different Types of Stuffed Pasta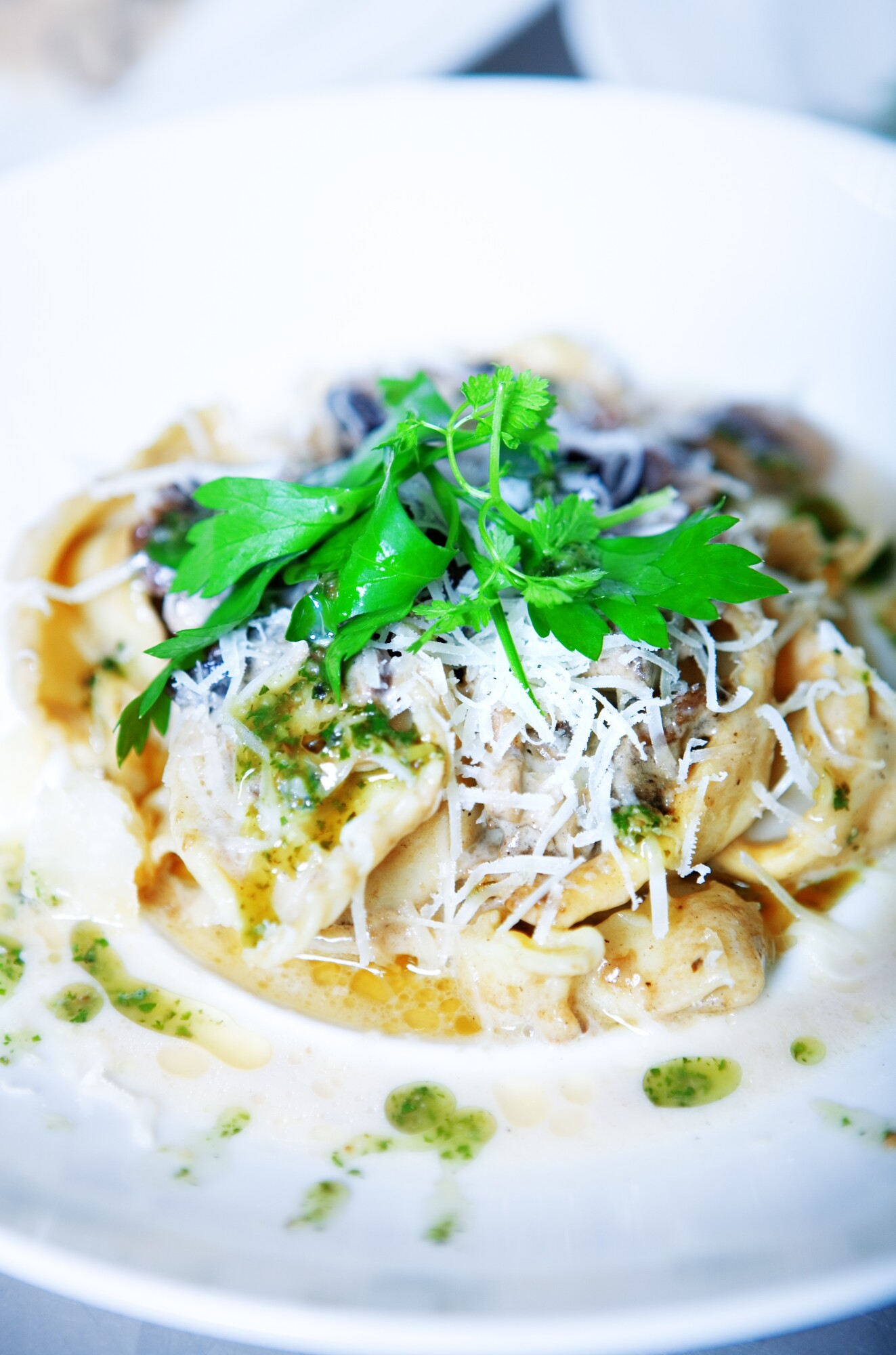 What's better than a steaming hot bowl of pasta in sauce?
You guessed it! A steaming hot bowl of Italian stuffed pasta in sauce! No wonder delicious tortelli stuffed pasta is one of the ten most popular pasta dishes in Italy!
What other mouthwatering types of filled pasta should be on your 'to try' list? Let's take a journey through the best stuffed pastas from Italy that you've got to try!
Tortellini
Tortellini is the quintessential Italian pasta with filling. In fact, it probably deserves an article all of its own.
This ring-shaped stuffed pasta originally comes from Emilia in Northern Italy. It's been a firm favorite since the 17th century. They are made by hand - a true labor of love.
Traditionally stuffed with ricotta cheese, the Italians didn't let their imagination stop there. You can find all kinds of delicious cured meats also making an appearance, such as mortadella and prosciutto.
Traditionally they come with a simple sage and butter sauce. Today, many people enjoy them with a light cream sauce. For the ultimate indulgence, enjoy them baked with meat sauce and melted cheese.
Ravioli
Fast fact for you - one ravioli is a raviolo. But let's face it, who ever ordered just one?
They are possibly the simplest, but certainly some of the most delicious types of filled pasta Italy has given us. They are simply two thin sheets of pasta with a filling, crimped into small pockets, and then served with a meat sauce.
Traditionally they are filled with ricotta cheese or meat. The tender pasta gives way to an explosion of cheesy, meaty goodness inside. A perfect contrast to the tang of the tomato-based sauce.
They're satisfying and hearty, and sure to please the most discerning of foodies!
Manicotti
Manicotti is a form of Italian pasta with filling that was actually developed in the United States. Literally meaning 'little sleeves', these tubes of pasta are stuffed with ricotta, meat, spinach, or a combination.
Ravioli and tortellini can be served baked or on their own with sauce. However, manicotti is strictly a baked delight. It's comfort food served in a meaty, cheesy, bubbling sauce.
Cannelloni
Cannelloni is a close cousin of manicotti. This dish originated in Italy. Unlike manicotti, the cannelloni are made from sheets of pasta wrapped around the filling.
They tend to be a little thinner and shorter than manicotti. They are also baked to perfection and usually come with a rich meat filling.
Indulge in Stuffed Pasta at De Nicola's Authentic Italian
Are you ready to move away from spaghetti and penne and into the world of stuffed pasta? Believe us, you will not regret it. Now you know your cannelloni from your tortellini, it's time to place your order!
For the best stuffed pasta, head down to De Nicola's. We've been a Portland institution for decades. We delight in bringing you the most authentic and delicious Italian dishes you've ever had.
Contact us today to make a reservation, or place a carry-out order!
---
‹ Back