The 4 Best Keto Italian Food Recipes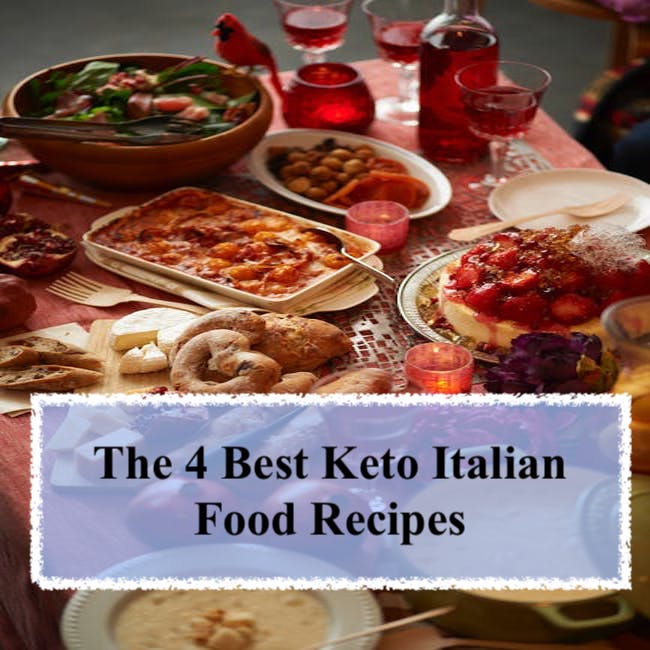 The keto diet was the trendiest diet of 2018. It's gotten stuck in the public consciousness since then, and it's an appealing approach to dieting. Making your body burn fat rather than carbs for energy seems great, doesn't it?
Yet even the most dedicated keto followers have cravings. One of the most common? Italian food.
Pasta, rice, pizza, all impossible to have while following a keto diet, or are they? Is keto Italian food just a dream, never to be fulfilled? Nope!
We know Italian food, as our happy customers can testify. As such, we've pulled together five incredible Italian keto recipes that you can enjoy while keeping healthy. Read on and discover these mouthwatering dishes!
1. Keto Pizza
Pizza is one of the most common cravings people get when they're on the keto diet. Don't despair: we know how you can make pizza into a keto Italian favorite. The problem with pizza comes from the base, which is pure carbs in regular pizza.
The way to make pizza keto is to replace the base. One way to do this is to make it with cauliflower! Put cauliflower and almonds in a food processor and you have the makings of a base.
If you want something more traditional, make a base from almond flour or coconut flour.
2. Steamed Clams
For those who love seafood, our steamed clams are a must. Served with a slice of lemon and sauteed vegetables, this classic dish is healthy, delicious, and filling.
If you'd be interested in adding to this keto Italian classic, add soup, salad, or antipasto for only $2 more!
3. Chicken Cacciatore
Do you want a Keto Italian recipe that is going to warm you on cold winter days? Then you need chicken cacciatore.
This hearty stew dates to the renaissance, and has no ingredients that aren't keto! Packed with chicken thighs, onion, mushrooms, peppers, garlic, white wine (somewhat cheating on keto, but still), and tomatoes, it's a true winter warmer.
4. Keto Parmigiana
Parmigiana is an indulgent dish: you might have thought you'd have to give up breaded chicken or veal when you went keto, but that's not the case. The secret is that the rest of the dish is actually pretty keto-friendly, covered as it is in tomatoes and mozarella cheese. You can always use keto-friendly options for breading like almond flour and meal in place of breadcrumbs if you prefer a breaded option.
If you want to experience a true keto Italian classic, then you should try out Parmigiana. You'll find it's just as rich as the original!
Keto Italian: Not Impossible
While Italian cuisine may seem like one of the most difficult to make keto, it's certainly not impossible. Making good keto Italian food is just a matter of knowing what you need to substitute and what to swap it with!
If you take treat days, why not take a look at our menu and come and eat with us? If you've got any questions about our possible substitutions, get in touch!
---
‹ Back