The Top 5 Most Authentic Italian Seafood Dishes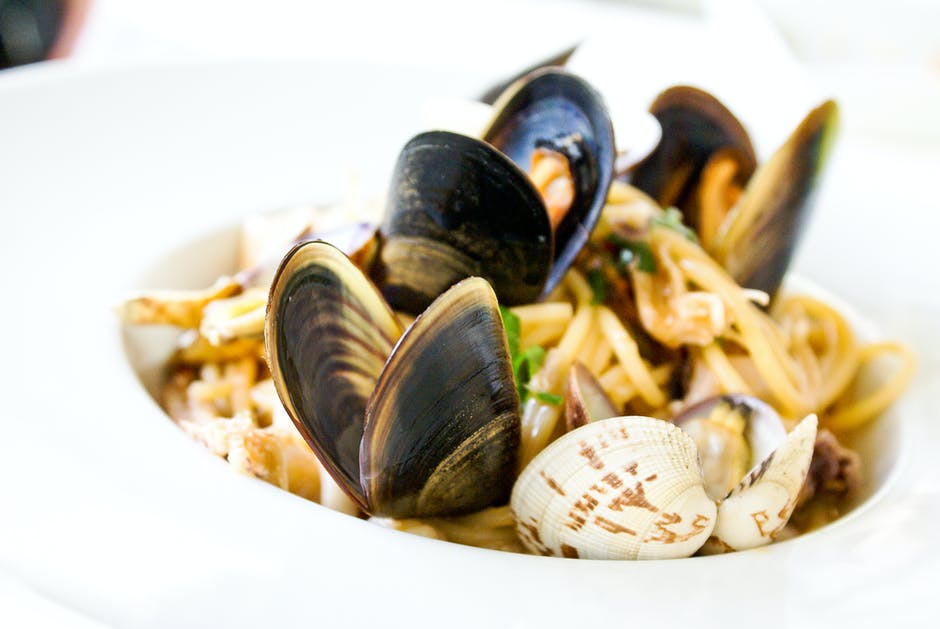 Although most famously known for pasta and pizza, Italian food is so much more!
Some of the best Italian dishes are the ones that capture the flavor of the ocean and leave you aching for a second helping!
Here are the top 5 Italian seafood dishes available for your enjoyment at DeNicolas Authentic Italian restaurant.
Chef's Pick: The Top 5 Italian Seafood Dishes
Craving a taste of the sea? DeNicolas Authentic Italian restaurant will transport you to the shimmering coasts of Italy as you enjoy these 5 delicious seafood selections!
1. Crab Fettuccine Alfredo
This flavorful blend of Dungeness crab meat, sundried tomatoes and snow peas folded into our rich and creamy fettuccine alfredo is a house favorite, and for good reason!
The sweet, soft meat of the crab allows for a hint of the sea to grace the pasta. The tomatoes and snow peas add texture and even more flavor, making this one of the best Italian seafood dishes known to man.
Cater Crab Fettuccine Alfredo at your next big event to truly treat your guests (and yourself)!
2. Smoked Salmon Fettuccine Alfredo
If you adore the authentic Italian taste of quality fettuccine alfredo but crab isn't your thing, order the Smoked Salmon Fettuccine Alfredo.
Our beloved, dreamy alfredo sauce smothers juicy pieces of fresh-smoked salmon, delighting the appetite of almost anyone!
Have this dish delivered right to your doorstep with DeNicolas Authentic Italian restaurant's delivery options.
3. Linguini by the Sea
You can't go wrong with our signature seafood dish, Linguini by the Sea!
Enjoy being served seven large, sauteéd prawns resting atop a generous amount of seasoned linguine. You'll also be able to taste the incredible flavors of fresh garlic, romano cheese, and lemon pepper as you enjoy this one-of-a-kind dish.
As with all of our delicious entreés, this plate is served with french bread!
4. Steamer Clams
Willing to work a little for your flavor?
Our soft, sweet steamer clams are a buttery delight to almost everyone!
Order these and you'll be given a large portion of fresh clams steamed to perfection and served with an assortment of sauteéd vegetables or spaghetti.
5. Linguini a Vongole With Fresh Steamer Clams
Try this rare, authentic dish and take a trip to coastal Italy where the cuisine is fresh and rich with flavor.
Our Linguini a Vongole is some of the most exquisite linguine with clam sauce that you can taste! Served with fresh steamer clams, you can enjoy this meal with either your choice of marinara sauce or light cream sauce.
Dig Into Delicious, Authentic Flavor
There's nothing better than treating yourself to the unique, savory flavors of true Italian seafood dishes.
And now that you know the best plates, feel free to come on in and enjoy a delicious experience unlike anywhere else in Portland!
If you like this article, don't forget to check out the rest of our blog or call us today to see how we can cater to you and your family!
We hope to see you soon!
---
‹ Back