An Italian Food Lover's Guide to Pasta and Wine Pairing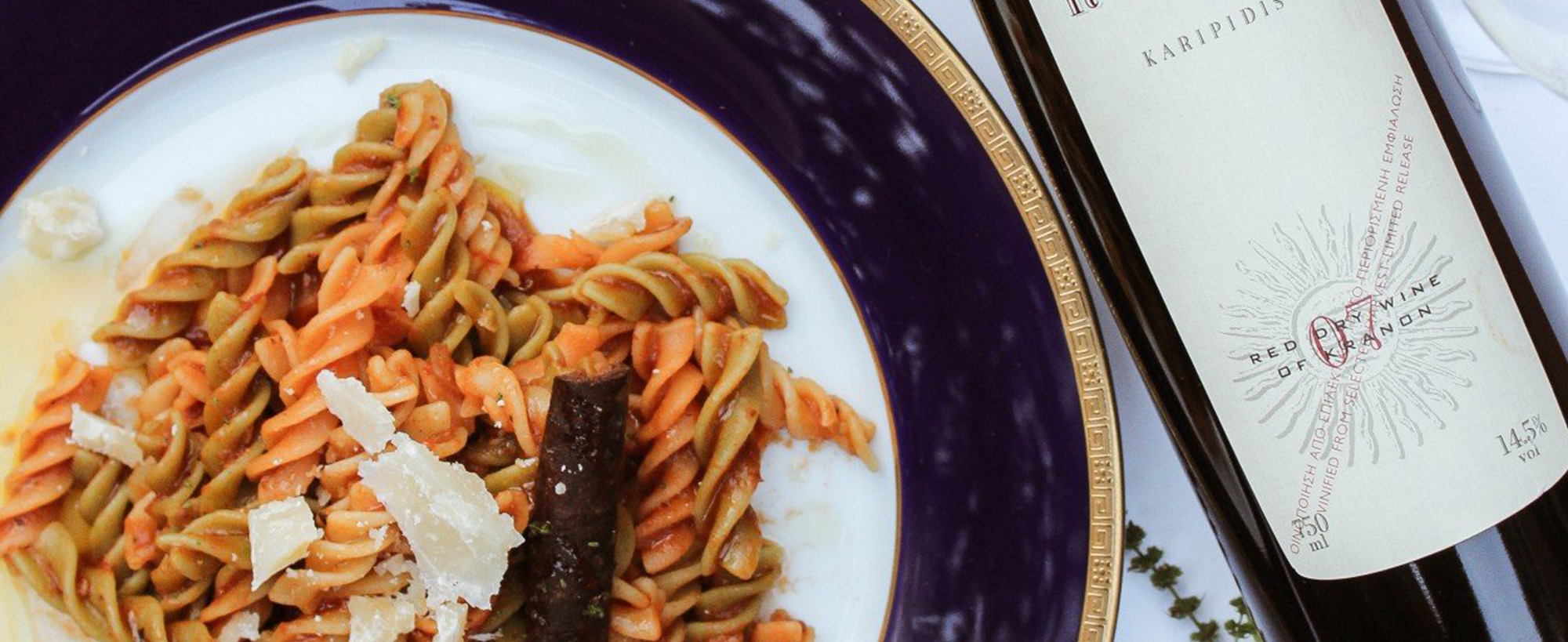 Nothing beats a delicious pasta dish with a glass of chilled wine. To enhance the experience, you should enjoy your pasta with a wine that complements the flavor of the sauce.
Between red tomato-based sauce, thick and creamy white sauce, and pesto, the wine you pair with it takes it to the next level.
Not a wine pairing connoisseur? No problem. Here, we break down everything you need to know about pairing wine and pasta.
Pairing Wine with Pasta
This guide features six different Italian pasta dishes and wine types. While these suggestions best bring out the flavor in each dish, feel free to experiment and find a pairing you enjoy the most. Let's get into some wine and pasta pairings, shall we?
Tomato-Based Pasta Dishes
Since pasta dishes with tomato sauce are acidic, it's best to pair them with a medium-bodied red wine. A wine that doesn't match the acidity of the sauce will make the wine taste bland. An example of the perfect red wine for a tomato-based sauce would be a cabernet sauvignon or Zinfandel. As you add more richness like meat, go up in the body.
Wine Pairing: Cabernet Sauvignon, Zinfandel, Grenache, Merlot, Sangiovese, Rosso di Montalcino
Cheese-Based Pasta Dishes
Pretty much any wine will pair well with cheese, so the pairings with pasta cheese dishes are endless. But to give you an idea of what would complement the cheese, a nice light-bodied white wine like Chardonnay would bring out the creaminess of the cheese. Also, lighter red wines like Pinot Noir pair well with hard-cheeses pasta like spaghetti carbonara.
Wine Pairing: Chardonnay, Reisling, Pinot Noir, Sangiovese, Pinot Bianco
Seafood Pasta Dishes
We're talking linguine with clams and spaghetti with prawns; medium-bodied white wines go well with these types of dishes. To not overpower the freshness and flavor of the seafood, you'd usually pair your dish with a crisp, dry white wine like Pinot Grigio.
Wine Pairing: Pinot Grigio, Grenache Blanc, Rosé, Chardonnay Verdicchio, Muscadet, Chablis
Pesto Pasta Dishes
Light to medium-bodied white wines pairs well with most pesto dishes. The main element of these dishes is the herbs: parsley, cilantro, mint, basil. Therefore, dry wines like Verdicchio, Soave, or Gavi compliment the earthy and "greenness" of the pesto sauce. For red pesto, opt for a medium-bodied red like a Merlot or Sangiovese.
Wine Pairings: Verdicchio, Soave, Gavi, Merlot, Sangiovese, Teroldego
Vegetable Pasta Dishes
Who doesn't love a pasta primavera dish with fresh veggies? To highlight the vegetables' freshness and enhance their flavor, choose a dry and floral white wine like Soave or Sauvignon Blanc.
Wine Pairing: Soave, Sauvignon Blanc, Chardonnay
Spicy Pasta Dishes
The wrong wine paired with spicy food can overpower the dish and throw off the flavor. That's why pasta with zesty sauces like arrabbiata, Aglio olio e pepperoncino, and puttanesca need to be paired with a crisp and sharp wine. You can either opt for a dry white like Reisling or a light red Zinfandel.
Wine Pairing: Asti, Lambrusco, Reisling, Zinfandel, Vouvray
Ready to indulge in pasta and wine? Come on in and dine at DeNicola's Authentic Italian Restaurant.
We offer a wide array of pasta dishes ready to be enjoyed with a glass of wine. For homebodies who want a taste of Italy, we even have delivery options.
---
‹ Back