The 5 Best Authentic Italian Vegetarian Dishes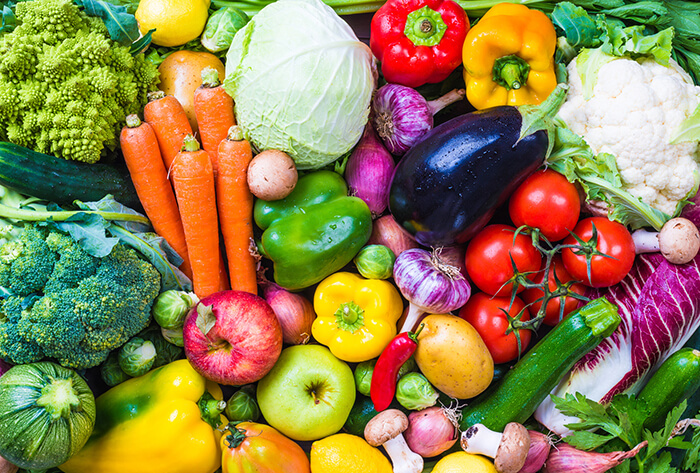 Do you avoid eating meat as much as you once did? You are not alone. Over 7 million Americans are vegetarian and nearly 23 million additional people tend to favor vegetarian foods.
Do you love Italian food? Who doesn't? Read on to learn about 5 authentic Italian vegetarian dishes.
1. Eggplant Parmigiana
Eggplant parmigiana is a classic dish that originates in southern Italy. It's claimed by Parma, Sicily, and Naples but whoever invented it, it's now eaten all over the world.
The dish contains eggplant that has been sliced and fried in olive oil. The fried vegetable is then layered with cheese and tomato sauce and baked in an oven. Various versions of the recipe use different cheeses or a combination of cheeses.
This is hearty food with that comfort food quality that so many Italian recipes have. Eat it with garlic bread. The crispiness of the garlic bread complements the soft oozing cheese of the eggplant parmigiana.
2. Spaghetti Aglio e Olio
Pasta is a staple of the Italian diet. It's vegetarian food that is often served with a minimum of adornment. Spaghetti Aglio e Olio is a prime example.
This dish has the most famous of all pasta at its center. Spaghetti is partnered with garlic and olive oil in this simplest of recipes. The only additions are seasoning and perhaps some parsley and grated Parmigiano-Reggiano cheese.
The pasta has to be served al dente. Literally this means with a bite or slight firmness to the cooked pasta. The pasta holds the oil and garlic to it so that every mouthful is an explosion of Italian culinary genius.
3. Vegetarian Pizza
No list of Italian food could miss out on the pizza. You can have almost anything on a pizza but as with the pasta, sometimes the less you add, the better it is.
A few vegetarian options are red onions, tomatoes, and mushrooms. Try adding green peppers or artichoke hearts for a little more sophistication.
4. Pesto
Pesto sauce is an ingredient that can be added to pasta. It's made from fresh basil, garlic, pine nuts, parmesan cheese, and olive oil. Only a little salt and pepper is needed to season it.
This simple recipe becomes a magic ingredient. It can be served mixed with pasta or inside soft ravioli. Alternatively, spread it on Italian bread for the perfect snack or accompaniment to the main course.
5. Fettuccine Alfredo
Alfredo di Lelio famously served this dish in his restaurant in Rome. He created it in 1914.
He served the dish to Douglas Fairbanks and Mary Pickford, two silent movie stars, in his restaurant while they were on their honeymoon in 1927. They took it back to the United States. They served it to their friends and it grew to be a favorite dish in America.
Italian cheeses, cream, and plenty of butter are key to the sauce. It might have a high-calorie count but it's a great occasional treat. Served with ribbons of fettuccine pasta it's comforting and delicious.
Italian Vegetarian Dishes
Much Italian food is based on vegetables. It's easy to eat a vegetarian diet in Italy. Italian vegetarian dishes are about quality ingredients that speak for themselves.
Talk to us about our vegetarian options by contacting us here.
---
‹ Back