7 Delicious Italian Soups You've Got to Try at Least Once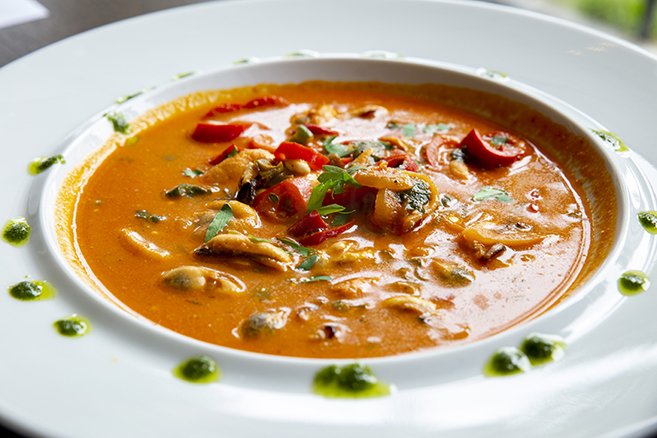 It's official, Italian cuisine is the most popular food in the world according to a 2019 study. According to these findings, pizza and pasta came out tops among 25,000 respondents in over 24 countries worldwide.
So, if you want to get on board with the latest international food craze, there's no better place to start than at the beginning.
Try one of these delicious Italian soups to get your love affair with Meditteranean cuisine in motion.
1. Minestrone Soup
Minestrone soup is an all-time Italian favorite filled with chunky vegetables, pasta, and white beans in a rich tomato broth. It's best served with plenty of chunky Italian bread and one of our favorite vegetarian treats - basil pesto.
2. Tuscan Soup with White Beans
Known as pizza soup thanks to fresh Marzano tomatoes, Tuscan soup explodes with flavors of garlic, fennel, and smoked paprika.
The kale and white beans add an extra healthful kick to this meal.
3. Vellutata di Zucca
Get your daily dose of goodness with this healthful pumpkin soup. Vellutata di Zucca is a simple, yet delectable soup containing pumpkin, potatoes, and olive oil blended to a silky finish.
A dash of cream adds some luxury to this delicious fall favorite.
4. Pasta e Ceci
This is one of the most nutritious types of Italian soup with its hearty base of tomato, kale, and parmesan rind.
Add to that a healthy dose of pasta and chickpeas and you're all set with a tasty, flavorful, and filling meal. While it's technically a soup, Pasta e Ceci looks like a stew and is just as filling.
5. Zuppa Di Vongole
Get your seafood fix with this clam-rich broth created from garlic, chili peppers, cherry tomatoes, and white wine.
Lashings of fresh Italian parsley and loads of crusty bread complete the picture when dining on this wholesome soup.
6. Buridda
Another one of the authentic Italian soups boasting a hearty dose of seafood, buridda is a borderline stew thanks to its chunky ingredients.
Traditional ingredients include chunks of codfish cooked with pine nuts, capers, mushrooms, and olive oil but modern varieties include red mullet or monkfish.
Crabmeat, beets, anchovies, and celery can also make an appearance in this dish.
7. Minestra di Pane
Minestra di pane is a traditional Tuscan dish. It's also called bread soup since it's usually made with day-old stale bread mixed with fresh garden vegetables.
Beans and black cabbage are the heroes of this dish, along with courgettes, celery, potatoes, onions, carrots, tomato paste, and olive oil.
Back in the day, people enjoyed Minestra di Pane on its own as a precursor to the main meal. The next day, it doubled as the base for traditional ribollata stew.
Sample Authentic Italian Soups Today
Our menu boasts all your favorite Meditteranean eats and is a great introduction to the best Italian soups by means of our hearty minestrone soup.
You'll also find rich pasta and succulent seafood up for grabs.
We're happy to cater to your dietary preferences, with a host of keto-friendly and vegetarian eats on offer too.
Check out our delivery options and get to enjoy a taste of Italy in your own home.
---
‹ Back