Authentically Italy: 7 Delicious Italian Dishes That Aren't Pizza or Pasta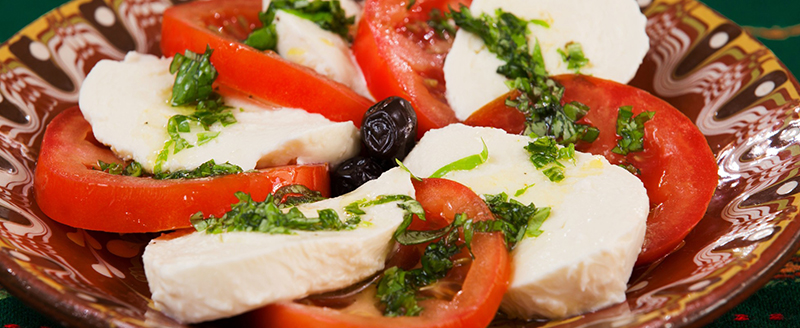 Close your eyes and think of Italian food. What did you picture? Pizza and pasta?
Those foods are delicious when made in a traditional Italian way, but Italy has plenty of other incredible dishes to blow your mind. If you want a real taste of the nation, there are some authentic Italian dishes that will show you what this beautiful cuisine is really about.
Keep reading and get ready to feel very hungry.
1. Melanzane di Parmigiana
This famous dish is made of layers of grilled eggplant with marinara sauce and parmesan cheese baked in the oven. This exquisitely simple dish is so delicious and heartwarming that you'll be making it at home every week.
2. Chicken Cacciatora
"Cacciatora" means "hunter-style" and this Italian dish sees chicken thighs baked in a beautiful tomato sauce. The best Italian dishes always use few but high-quality ingredients and tomatoes are particularly important.
After you've enjoyed this, you'll have plenty of Italian desserts to try too!
3. Ribolitta
A dish from stunning Tuscany, Ribolitta is a wholesome Italian soup. This traditional dish contains leftover bits and bobs like cannellini beans, bread, cabbage, and other cheap vegetables like carrot and onion.
Fantastic for a winter warmer, this soup is high in vitamins and rich in flavor.
4. Arancini
Italian cuisine is famous all over the world and this dish is so yummy that you're guaranteed to fall in love with it. Arancini is a dish of risotto rice, cheese, and sauce, turned into balls and covered in breadcrumbs. Then baked or fried.
Are you excited yet?
5. Cipollate con Pancetta
Italian simplicity rearing its head again, this dish is so pure you'll wonder why you didn't think of it yourself. A Sicilian dish, this consists of scallions wrapped in pancetta and griddled.
It makes for an easy but luxurious side dish that you'll keep coming back to.
6. Risotto
Risotto is a dish well-known in the US but when it's cooked in an authentic Italian way, it's paradise. Made specifically with risotto rice like arborio, risotto should have a creamy texture.
This is another fabulous dish for cold weather.
7. Insalata Caprese
In summer, enjoying an insalata Caprese brings your focus right down to the wonderful yet simple flavors. The key to a good mozzarella and tomato salad is the quality of ingredients.
Supermarket tomatoes are often tasteless and the mozzarella is bland. By eating genuine Italian buffalo mozzarella and farmer's market tomatoes topped off with a fresh sprig of basil, you'll start to see why Italians love this dish so much.
Enjoy These Authentic Italian Dishes and Never Look Back
The Italians favor dished made with a small number of ingredients but they understand that quality makes all the difference.
Authentic pizza and pasta are wonderful, but next time you choose to eat Italian, why not try something else? From arancini balls to baked eggplant, there's a whole range of authentic Italian dishes that will excite the tastebuds.
If you're in town, why not visit our Italian restaurant in Portland? If you're not local, check out our post on the key Italian ingredients. That way, you can make your own fantastic Italian dishes at home.
---
‹ Back